Kultur & Näringsliv is the link between Swedish culture, business and society
Kultur & Näringsliv is a unique member association that works for business-based collaborations between culture, business and the public sector. The association was started in 1988 on the initiative of the then Industriförbundet as a way for the business community to approach culture, and since then the association has developed to today work with and work for commercially based collaborations between the parties.

We are our members helpful in bringing about and succeeding in mutually rewarding cultural collaborations, and we do this through work based on three keywords that benefit all parties. We develop, communicate and influence with the help of knowledge, inspiration, tools and contacts in the field. We inform about the opportunities that cultural collaborations entail and support the parties in developing ways that make it easier for them to communicate and collaborate with each other.

When the parties work together, the culture is strengthened both financially and spiritually, at the same time as the business community grows, strengthens their brand and create a perfect opportunity to show community involvement. In addition, the attractiveness of municipalities is strengthened when culture and business work together. Culture & Business informs about these opportunities and helps the parties to create the conditions required to achieve such successful collaborations.

Our members represent both local and national cultural activities, small and large companies in the business community, public and idea-driven organizations and academia. They thus form a unique network that also opens up opportunities to find other members whose core values ​​and identity match with one's own. The members are located all over the country and are evenly distributed between companies and cultural activities, which gives us a strong foothold in Swedish business and cultural life.

Kultur & Näringsliv also works to strengthen the position and competitiveness of culture in business and society and to increase the proportion of mutually rewarding collaborations between the parties. We thus form opinions, disseminate knowledge and contacts and contribute to strengthening the view of culture as the perfect partner for growth, brand and CSR. We also work with decision-makers in all three sectors to expand the opportunities for collaboration.

Read more about what it means to be a member of the association here.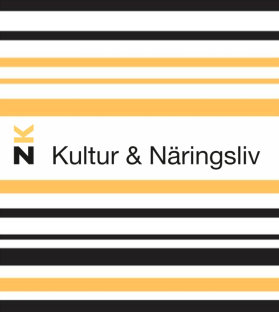 Föreningen...

DEVELOPING
We develop knowledge, research, models and tools that facilitate mutual collaborations between culture, business and the public sector.

MEDIATING
We convey knowledge, inspiration, working methods and contacts that strengthen the soul of the culture as well as the companies 'and municipalities' brands - to the benefit of parties.

AFFECTING
We engage decision-makers in all three sectors by participating in debates, organizing seminars and informing about the possibilities of successful cultural collaborations and what it takes to achieve them.

... for and to our members.